Стрим-центр
15 в эфире
Водкаст реквестов. Пожелания по водкастам в лс kuzakuza
BrowJey стримит Retro
повторчики!
Rinabloodnight стримит 7 Days to Die
[GameWin-TV] Стрим по TERA: The Next
workgame95 стримит Tera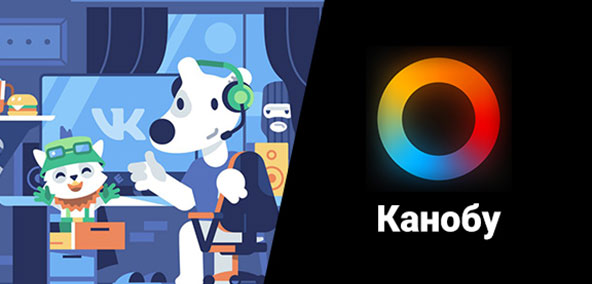 «Канобу» и «ВКонтакте» запускают «Стрим-центр» — сервис для тех, кто любит смотреть и проводить прямые трансляции. Наш сервис поможет делиться стримами с «ВКонтакте», Twitch и YouTube и обеспечит новую аудиторию, которой будет интересен именно ваш контент.
«Стрим-центр» доступен на любой странице «Канобу» — достаточно нажать на стрелку в верхнем правом углу и развернуть сетку с активными стримами. Вы также можете открыть чат, кликнув на иконку сообщения в правом углу.
Кнопка «Добавить стрим» позволит поделиться прямой трансляцией. После нажатия вы увидите три активных поля. В первой строке нужно вписать адрес канала, остальные поля заполнит наш сервис.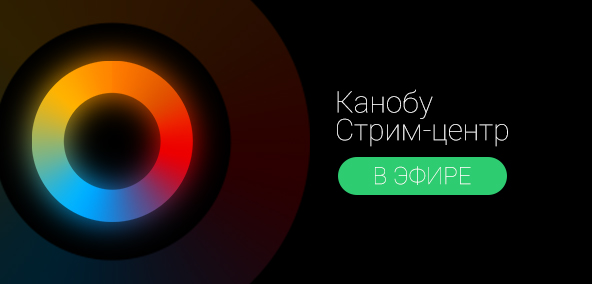 Делиться стримами — это просто! Попробуйте сами. Обратите внимание, что после добавления стрима ваша трансляция сначала отправится на рассмотрение модераторов.
Shogun2 Total War 2nd international h2h campaign tournament " Art of War 孙子兵法 " Hello everyone ! ...
22 мая 2012
Shogun2 Total War 2nd international h2h campaign tournament " Art of War 孙子兵法 "
Hello everyone !!!Wellcome to The 2nd international tournament Shogun 2 total war head to head campaign "Art of War 孙子兵法"。
Official language of tournament is english
Requirements for entry into the tournament :
1. Have in the past finished a legendary campaign in shogun or fos single or multiplayer
2. I have free time and I can finish a campaign in 10 days .If there is a time difference between players I can compromise with my opponent on what time s work best for all involved. Also I must be willing to work with the judges to facilitate this process if necessary
3. I swear to observe the rules of the tournament ,during the match and behave appropriately .
4 .I have all DLC for Shogun 2 .
5. I have a medium internet connect or better .
Structure of tournament :
Tournament consists of 2 parts : 1 head to head campaign Shogun 2 map ,
2 head to head campaign Fall Of Samurai map .
Rules of the 2nd international tournament "Art Of War " :
1.The battle time limit - 60 minutes, turn time 5 minutes + time diplomacy. You have 10 days time to finish your game. If the game is not finished due to player absence the available person will go on. If both were indisposed it can be postponed or result in double disqualification.
2.Victory: eliminate the opponent personally or use AI destroy opponent As proof of the victory- Proof gentlemens agreement and a screenshot.
3.Game option : above average size of the units and the Navy is above average, the movement of the AI ​​is on, fighting on by default, difficult hard
4.You have the right to take any diplomatic action against each other.
5.Prohibited from playing for AI or by agreement between the players
6. Every Player can choose 2 clans for every match . If both players choose the same clans , a judge will decide on a coin flip
7.Players can use all the tools for victory that are in the game. Cheats and programs which improve performance or economics units are prohibited! If judges see a player use cheats that player is out of the tournament
8.Recommended strategies/Basics:
Blitzing(Early aggression to secure multiple provinces)
Raising taxes by intervals(One turn high next normal)
Sell ​​the right of way, capture the trade routes, whipping intrigue, entice the enemy's allies use the bribe, use agents against enemy army and commit acts of sabotage behind enemy lines. Remember the war is the art of deception.
9. Players must save the game at the beginning of turn, end of turn and the beginning of each battle
10. Before tournaments be run every members must become a steam friend to all tournament judges
Rules of tournament: english, russian, german, french, polish, portugues, chinese languages http://sendfile.su/595500
judges of tornament:
1.POL SasoriP http://steamcommunity.com/profiles/76561198061794608/
2.GER crazyplayer http://steamcommunity.com/profiles/76561197997958745/
3.CHN Crown http://steamcommunity.com/id/HANcrown/
judges rules:
1. Judges of tournament must know rules of tournament.
2. Join to freinds list all tournament players .
3. Download and instal QQ international http://intl.imqq.com/download.html ( for PC green color )
4. Download and instal total comander -its program help open hind file folder on PC . Its need to join battle save's to self folder watch players battle .ussually saves folder link here C/ users / AppData/Roaming/The Creative Assembly/Shogun2 /save_game_multiplayer( replays )
5. Help players start match . If players wanna play same clan for tournament ,make toss .
6. Take control every match . Sometimes ask players make screnshot ,if one player think his opponent cheating he send to judges screenshot and if need battle save . Judgment make decide about incident.
7. Judges must be honest .
8. Every Sunday and Friday at 2 PM GMT use QQ international make conference and decide tournament's questions
9. If judge be cold and he can not take control match he must say about it before match begin
10. If judge must left online to long time he need help find new judge and toll him for tournaments rules
Neseccary programs and device:
1. QQ international : http://intl.imqq.com/download.html
2. Fraps : http://www.fraps.com/download.php
3. Skype : http://www.skype.com/intl/en-gb/home
4. Total commander
5. Xplit http://www.xsplit.com/download/ for players who have fast internet connect .
6. Microphone and headphones.
How play h2h campaign without bugs and cheats :
1. Download and instal Total commander , Fraps , QQ international .
2. Make account in the general tournament forum :
http://forums.totalwar.com/showthrea...383#post339383
3. Careful read tournament's rules .
4. Begin match with judge or administrator.
5. when begin match use tournaments rules or change it together with opponent ( don't forget decide how play battles ) . If has been choose tournament rules game option players can not take control AI army .They must fight use own army .
6. Players must together make saves all battles .( when battle finish player must wait 30 sec opponent make save ) . If player have not save ( have not time to did it ) he can tell about it to administrator and can ask judge agree play again battle .
7. Every turn make a lot saves , battles saves , screenshots.
8. Use Fraps record intrasting and important moment of game .
9. If player think what his opponent use cheats , he must send message to judge or to Administrator.
10.When game be hold ( be save ) make copy of steam chat with opponent , make game save and screenshot .
11.Shogun2 h2h campaign better play 11directx with 11 directx or 9 directx with 11 directx .
12.If player have old PC he must tell about it to administrator before match begin and change with him game graphic option .
13.When campaign be finished make victory screenshot .
Registration ( making in comments ):
1.your Nik in steam and a link to it
2.Name of the tournament( The Art of The War and name of tournament's part which you u would prefer to join :
1 head to head shogun campaign map , 2 head to head Fall of Samurai map campaign.
3.Your country
4. Your clan
5.Email address
6.Skype name
For example:
1. Cao Cao http://steamcommunity.com/profiles/76561198041043467
2." Art Of The War " tournament , head to head campaign shogunate map , head t head campaign Fall of samurai map .
3. Russia
4. Clan " Art Of War "
5. leonidmatchenko@mail.ru
6.leonid matchenko
If you have question about tournaments ask administrators Cao Cao
http://steamcommunity.com/profiles/76561198041043467
The first tournament " Art of War 孙子兵法 " results table :
Participant List :
1. RUS Cao Cao
2. THA Spurs123
3. USA Traycraft01
4. FRA Andrew de Saga
5. KOR Redstone
6. RUS Toxicoz
7. GER ShiroiKiban
8. FRA Forian
9. UKR RespecT
10.RUS Riabcev
11.CHN Ivanhoe
shogunat map h2h campaign tournament table:
Every round begin in Friday and finish next week Sunday
http://pixs.ru/showimage/1jpg_7766118_4823961.jpg
Fall of Samurai map h2h campaign tournament table:
http://pixs.ru/showimage/2jpg_2011596_4822283.jpg
Thanks for help organization of the tournament :
RUS _ Olorin , CHN Jzsame ,POL SasoriPL , GER crazyplayer , USA thaycraft01 , RUS khan_altay , FRA Andrew de Saga , RUS antonov.nv, CHN Crown , MOL PolkovnikIvan, RUS Grobovshik, BRA Black War Wolf and Special thanks Creative Assembly for Shogun 2 total war.
Administartor of tournament " Art of war 孙子兵法 " :
Cao Cao 曹操
Good luck Gutes Glück Bonne chance Желаю удачи 祝您好运 โชคดี 행운을 빌어요 Бажаю удачі
россия
http://en.wikipedia.org/wiki/Russia
Cao Cao
1. Cao Cao http://steamcommunity.com/profiles/76561198041043467
2. " Art Of The War " tournament , 1 vs 1campaign shogunate map , 1 vs 1 campaign Fall of samurai map .
3. Russia.
4.steam group "Art Of War ".
5.leonidmatchenko@mail.ru
6.skype - leonid matchenko
toxicoz
1. toxicoz http://steamcommunity.com/profiles/76561198039769069/
2. " Art Of The War " Tournament , 1v1 campaign shogun, 1v campaign Fall of Samurai
3. Russia
4 Pantsu Squad
5 toxicoz@mail.ru
6. toxicoznew
Riabcev
1) Riabcev http://steamcommunity.com/profiles/76561198006960519
2) " Art Of The War " tournament, 1 vs 1 campaign Fall of samurai map
3) Russia
4) .steam group "Art Of War "
5) veja2011@yandex.ru
Україна
http://en.wikipedia.org/wiki/ukraine
RespecT
1) <CW> RespecT PR: http://steamcommunity.com/id/RespecT_one_of_the_best_player/
2)" Art Of The War " tournament , 1 vs 1campaign shogunate map , 1 vs 1 campaign Fall of samurai map .
3)Ukraine
4)steam group "Art Of War ".
5)kvitkakirill@mail.ru
6)kvitka-kirill
United States of America
http://en.wikipedia.org/wiki/Usa

thaycraft01
1. thaycraft01 http://steamcommunity.com/profiles/76561198023358917
2. " Art Of The War " tournament , 1 vs 1campaign shogunate map , 1 vs 1 campaign Fall of samurai map
3. USA
4. Heir of Carthage Fans
5. haycr003@gmail.com
6. haycr003
République française
http://en.wikipedia.org/wiki/France
Andrew de Saga
1. Andrew de Sagahttp://steamcommunity.com/id/subjectif
2. " Art Of The War " Tournament , 1v1 campaign shogun, 1v1 campaign Fall of Samurai
3.France
4.steam group "Ch?teau Saga ".
5. beowulffkz@gmail.com
6.skype ( cerisierdeflammes )
Florian
1. Florian
2. "Art Of The War " Tournament , 1v1 campaign Fall of Samurai
3. France
4. Rome total war (world player)
5. floriansephiroth@hotmail.fr
6. QQ 2300909088
Bundesrepublik Deutschland
http://en.wikipedia.org/wiki/Germany
ShiroiKiban
1. ShiroiKiban http://steamcommunity.com/profiles/76561197965723848/
2." Art Of The War " tournament , head to head campaign shogunate map
3. Germany
4. Clan " Godlause "
5.
6. torben606 or QQ : 2488529212
대한민국
大韓民國
http://en.wikipedia.org/wiki/Republic_of_korea
Redstone
1. Redstone
http://steamcommunity.com/profiles/76561198010783700/
2. " Art Of The War " Tournament , 1v1 campaign shogun, 1v1 campaign Fall of Samurai
3. Republic of Korea
4.Shogun2 Korea
5.
hs1973@chol.com
6. hognseok
ราชอาณาจักรไทย
http://simple.wikipedia.org/wiki/Thailand
spurs123
1. spurs123 http://steamcommunity.com/profiles/76561198039900089/
2. " Art Of The War " tournament , 1 vs 1campaign shogunate map , 1 vs 1 campaign Fall of samurai map
3.thailand
4.steam group "Art Of War ".
5. spursconwan@yahoo.co.th
6.skype spurs123
中华人民共和国
http://en.wikipedia.org/wiki/China
Ivanhoe
1. Ivanhoe http://steamcommunity.com/profiles/76561198007828291/
2. " Art Of The War " tournament , 1 vs 1campaign shogunate map
3.clan Long
4.245633498@qq.com
5.QQ